It has arguably never been more difficult to find good temp workers thanks to a frustratingly inefficient and expensive recruitment process. However, help is at hand, says TempRocket's Andrew Johnston…
It's no secret that finding the right people to add to your team can not only be a very tough task, but also annoyingly time consuming and expensive, whether you're recruiting for the police, prison service or customs and immigration services. And this is especially the case when it comes to tracking down good temporary workers, because the process on this side of the recruitment sector is particularly inefficient.
The quality of the temporary staff you employ is crucial to the level of service you deliver on the front line and has a direct impact on the people you deal with every day. This is why it's vital to be able to the recruit temporary cover you need quickly, as well as having the confidence that they have the ability and experience do the work at hand. Yet the current temp recruitment process is frustrating as there are few ways to connect directly with temporary workers.
Currently, the best solution is a temp agency, and last year's report by the National Institute of Economic and Social Research revealed the number of agency workers in the public sector has been rising steadily since 2010. However, there are so many agencies out there that it's almost impossible to decide which one to choose. Often organisations looking for temporary help register with several to try to cover as many bases as they can, then attempt to keep tabs on them all. Beyond the time this takes, which delays the whole process, hirers are also charged a significant amount for the service, particularly in the public sector.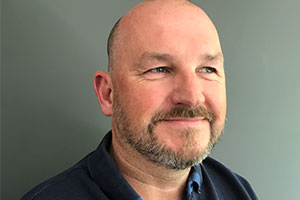 Hirers ultimately pay the market rate for temps, but the way temporary recruitment currently works means agencies hold all the cards and can therefore charge a premium for their service. As a result, resources that could be invested directly in improving service levels are being spent on agency fees.
To reduce the reliance on agencies and redress the balance in the temporary recruitment market, you need more choice both in terms of direct access to temps and with respect to agencies. What's more, this information needs to be delivered quickly, with the necessary details at your fingertips to ensure you can make the best possible appointment. If you feel that an agency is charging too much for someone, you should be able to challenge the cost, and another agency should be able to step in with a better offer. This would be proper market forces at work.
A solution delivering all these benefits would require digital technology, and the good news is that an online solution is now available that connects temp workers, agencies and hirers 24/7– and no doubt there will be others hitting the market soon. These disruptors aim to streamline the temporary recruitment process for the custodial services sector and other public service organisations looking for temps to the benefit of all parties, and will transform the sector in a way that has yet to occur on the permanent side of the recruitment industry. They could save valuable time and money that could be reinvested in providing a better service at the key point of delivery.
Andrew Johnston is founder of online temporary recruitment platform TempRocket.